A bottle was founded with an old letter inside that talks about the great adventures of pirates, far deep seas, magnificent boats and impressive sea monsters.
The letters were signed by K. the Pirate.
No one knows who the Pirate K. was, but you can tell a new story with his font.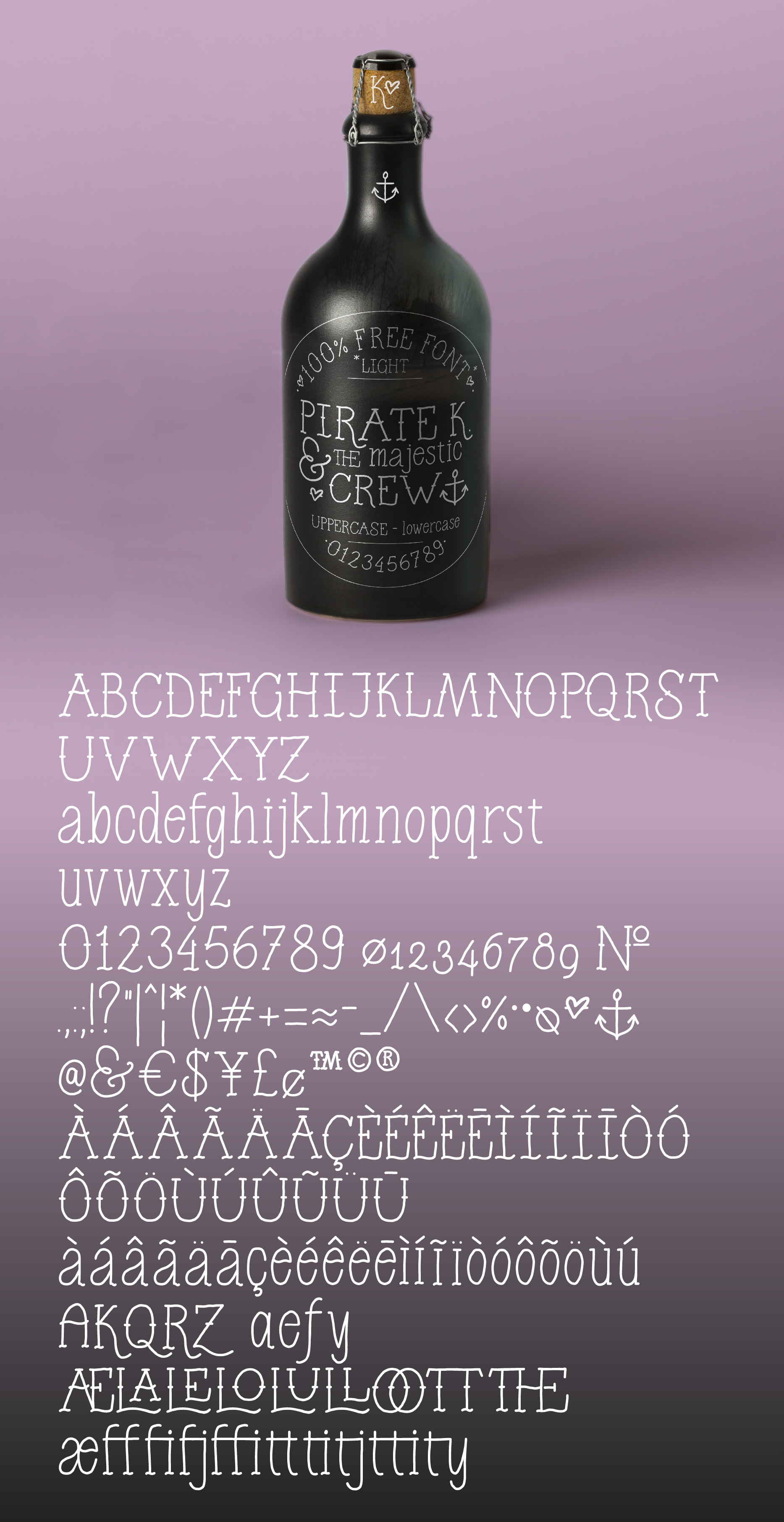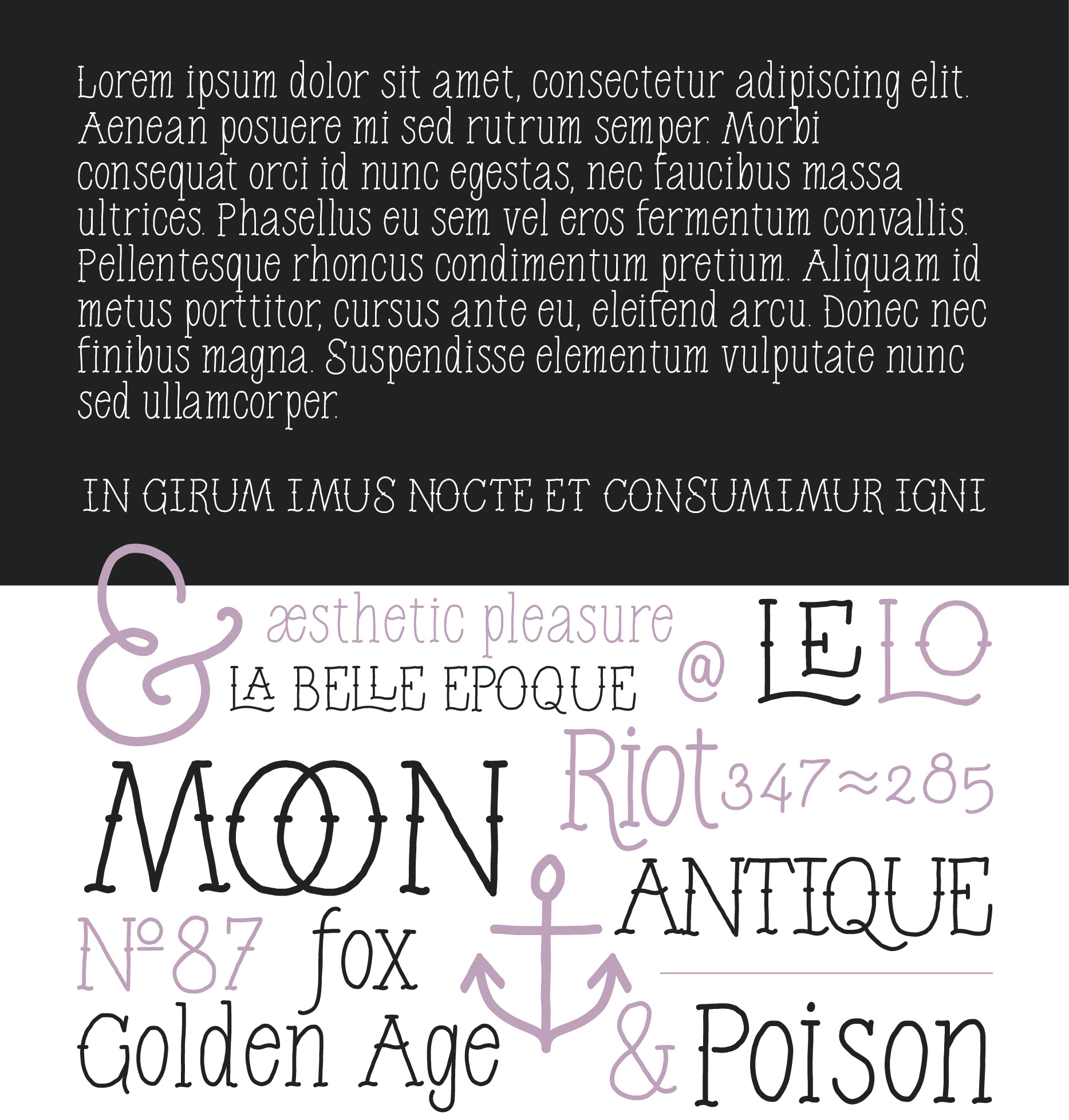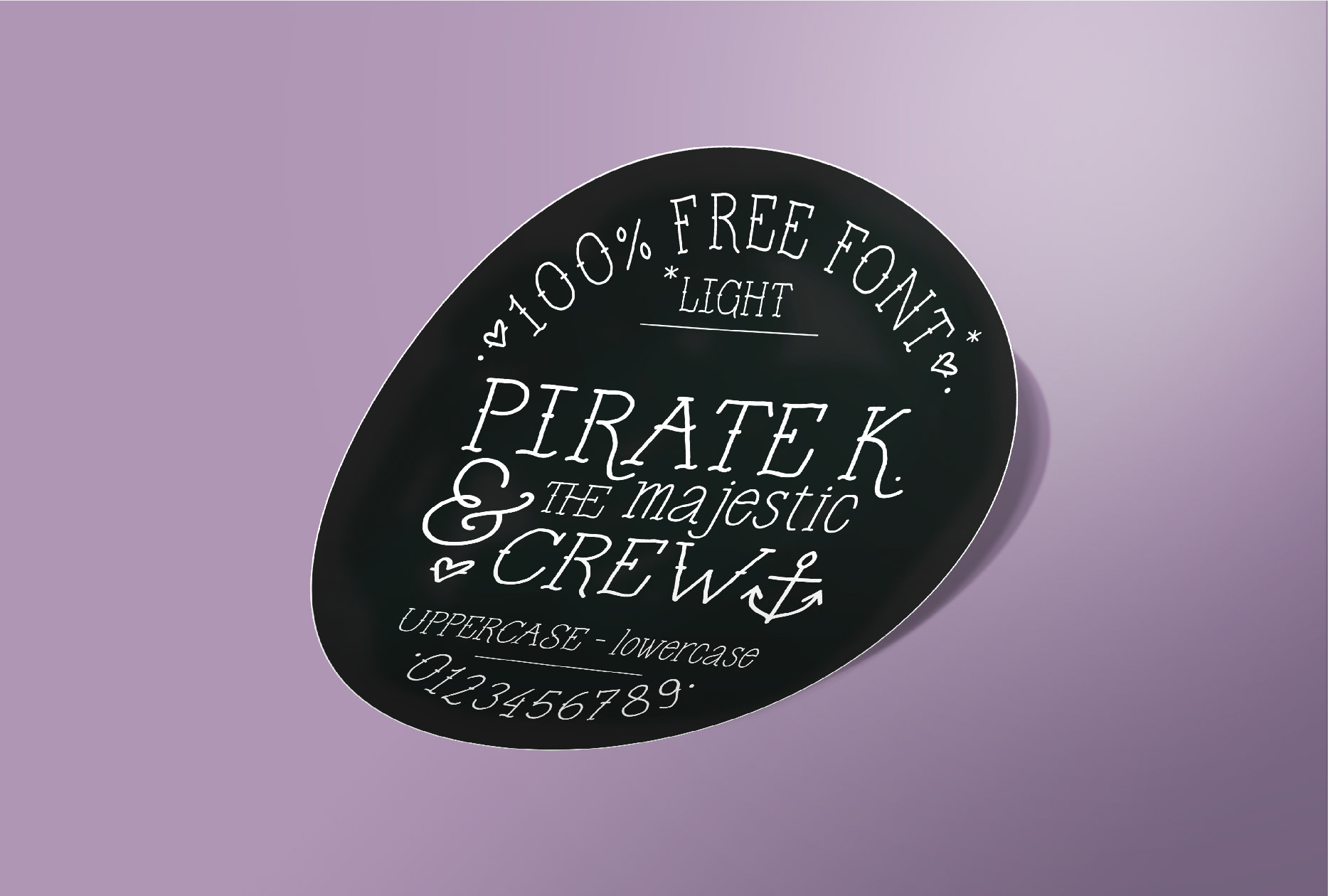 100% FREE FONT (light) - for personal or commercial use download here